I am so excited to help announce a new feature on ClassDojo.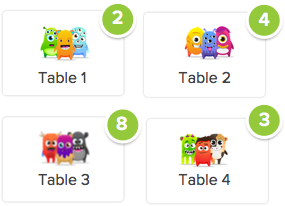 You can now create groups!
Set up groups based on tables, teams, project groups, or any other grouping of students! Groups are simple to create and easy to change, so it always reflects your classroom.
Encourage teamwork, collaboration, or any other skills essential to your classroom. Students' profiles also show group points, so parents are kept in the loop effortlessly.
Groups will sync across all your devices. Give group points on your phone and let students see it pop up on your smartboard. Keep the teamwork going throughout the day by sharing your class with specialty teachers - group points will always update in real-time!